The Importance of outoor lighting maintenance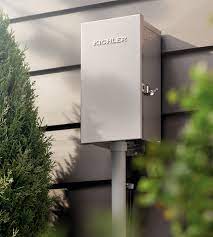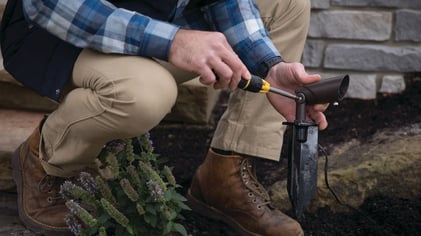 It's important to know how that the proper maintenance and care will extend and preserve the life of your outdoor lighting system. Over time, several factors can affect the integrity and performance of your systems original design. Our goal is to protect your lighting investment and to keep your systems running like brand new, year after year. Below are some examples of how the aging of your system and environmental factors can affect your lighting over time.
Connections/voltage levels
Damage to wires, insect and bird nests in the transformer and occasional pulling of wires can all affect the connections and voltage levels of your system. It's important to keep your transformer and wires clean and free of debris to ensure that the proper amperage is running through your lighting system for optimal results.
landscape growth
Over time, your landscaping becomes more mature and will begin to grow over and around your lighting fixtures. Occasionally repositioning/relocating fixtures and clearing these obstructions and will help avoid damage to your fixtures and allow for proper illumination.
lens debris
Mud, dirt, fallen leaves or debris left from insects will collect on your fixture lenses and affect the light output over time. Keeping your lenses clean can improve illumination, make your outdoor living areas look cleaner, and lengthen the life of your fixtures.
bulb replacement
Periodically replacing LED bulbs from time to time is necessary to ensure your light output is at optimal brightness and all fixtures are consistent illumination levels and color. Fixtures can also be checked for corrosion and other damage at this time.
Reposition fixtures
As your landscaping and trees mature, your fixtures may occasionally need to be relocated to ensure that they are illuminating the proper elements optimally. When your shrubs and plants grow over your fixtures, it will affect the light output and compromise the integrity of your original design.
exposed wires
Kids, dogs and landscaping work are just a few of the ways cables can eventually become exposed, which can eventually lead to damage to your electrical wires. It's important to keep these wired buried to ensure that they are protected and running properly.
Meet our team!
We know you can count on us because we can count on each other! We are a family-owned and operated business servicing the Northern Indianapolis, Lafayette and Monticello (Twin Lakes) areas. At Sandy Beach Lighting and Design Company, we focus on providing our customers with a comprehensive lighting design and plan made specifically for your home and needs. Beyond that, we implement top notch installation techniques that go above and beyond industry standards to ensure your new system will withstand the test of time and environmental factors . We not only teach our crews to be respectful of your home, but we promise to leave your yard and landscaping in even better shape than before we began. Our goal is always to exceed your every expectation!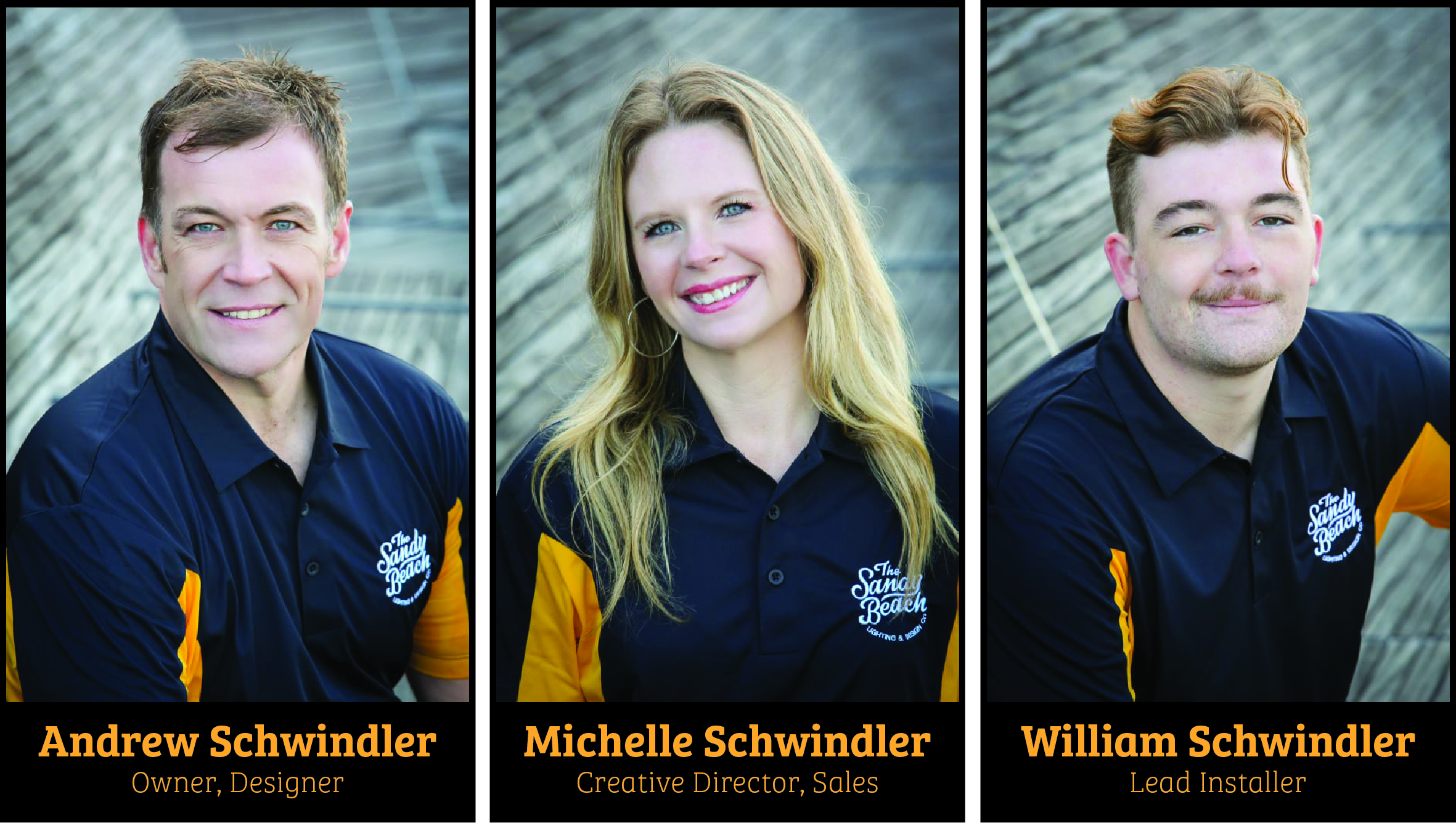 Contact Us: Indianapolis: 317-348-3210 | Lafayette/Monticello: 765-416-1133